June 5-9 (Monday – Friday)
6:00 – 8:00 PM
Ages: All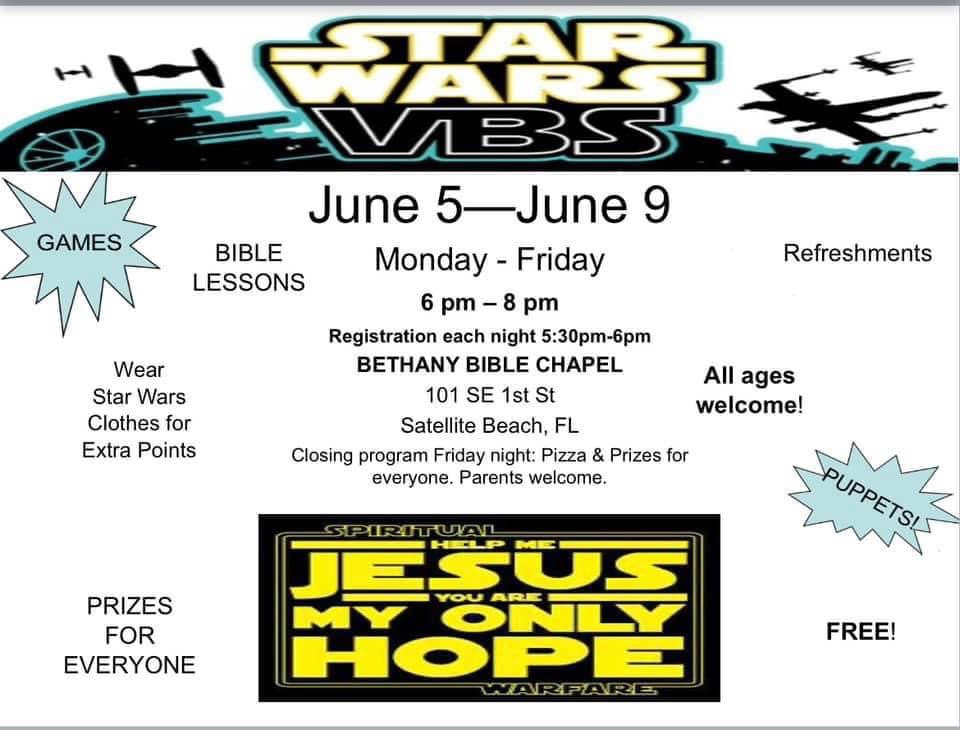 Bethany Chapel By The Sea would like to welcome everyone to this years VBS. As always, it is FREE. All ages welcome.
When:
June 5-9, 2023
6-8pm (registration nightly from 5:30-6pm).
Where:
101 SE 1st St
Satellite Beach, FL 32937
Our theme this year is Star Wars. Come in all star wars theme for extra points. We have games, puppets, singing, snacks and PRIZES!!
EVERY child will receive a prize at the end of the week!!! 😃 (We've gone all out on these prizes)
If you have any questions, feel free to contact us!
Bethany Bible Chapel by the Sea
(321) 536-5425
https://maps.app.goo.gl/6XyT7n65db62RPENA?g_st=ic