GUEST BLOG FROM CARL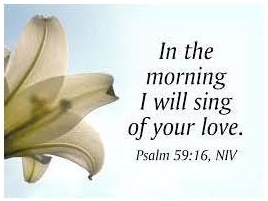 Proverbs 3:5 5 Trust in the LORD with all your heart, And lean not on your own understanding;
Proverbs 14:12 12 There is a way that seems right to a man, But its end is the way of death.
We can place our trust in many difference places. But many times our trust in someone or something does not pan out. Some have trusted us in some area and have been disappointed when we fail to fulfill that trust. There is One we can totally trust in, and that is our Savior the Lord Jesus. Trust and hope go hand in hand. We trust in the eternal hope we have in Him. We trust that God is faithful to His word and He will not abandon us! In the faitfulness of God lies our trust.
Trust in our own understanding will only lead to disappointment and finally lead to damnation!
Psalm 9:10 10 And those who know Your name will put their trust in You; For You, LORD, have not forsaken those who seek You.
1 Corinthians 1:9 9 God is faithful, by whom you were called into the fellowship of His Son, Jesus Christ our Lord.
1 Thessalonians 5:23-24 23 Now may the God of peace Himself sanctify you completely; and may your whole spirit, soul, and body be preserved blameless at the coming of our Lord Jesus Christ. 24 He who calls you is faithful, who also will do it.
Trust in the Lord with all your heart. Just a thought for the morning.
Carl